Abuja – The Fiscal Responsibility Commission (FRC) says the Kashimbila Multipurpose Dam will gulp another N50 billion for its completion.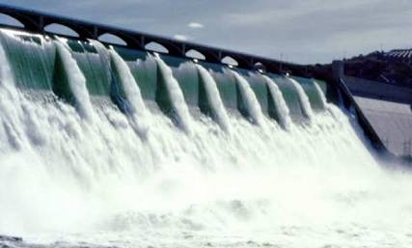 The commission indicated this in its 2016 Physical Verification Report of selected Federal Government capital projects that was released recently.
The dam was designed to check threat of flooding from imminent failure of the structurally weak volcanic Lake Nyos situated upstream along the Cameroon line of volcanic activity.
It said the dam had a hydropower generation capacity of 40 Megawatts of electricity, 132 KVA transmission line, a reservoir and water supply treatment for about 400,000 people in Kashimbila and for irrigation.
It said over 39,887 jobs would be created on its completion, while over 100,000 persons would benefit socially and economically.
According to the report, the project was initially awarded to Messr SCC Nigeria Ltd in May 2007 at an initial cost of N42.9 billion to be completed in three years.
It was finally revised to N106.37 billion as a result of increase in scope of work and increase in the cost of construction.
"According to the project brief received from the Federal Ministry of Water Resources, a total of N103.2 billion has so far been disbursed on the project.
"There was no appropriation for the project in 2014, but in 2015, N80 million was appropriated out of which nothing was released.
"However, N1.6 billion was later released for the project from the National Development Resources Fund in 2015.''
The report indicated that as at the time of the visit in 2016, other components of the dam were at 90.33 per cent completion except for power supply which stood at 60 per cent.
The commission recommended that the ministry should take all necessary steps to ensure that project is revived and restored in the 2017 budget to enable its completion before 2018.
It also advised that the Federal Government should be in touch with the Cameroonian counterpart to discuss how to mitigate the attendant impact of the dam construction on communities living along the waterways.
The commission said it inspected and verified 51 projects in 2016 in line with its mandate of promoting prudent and transparent fiscal management in Nigeria.
It is also to ensure compliance with the Fiscal Responsibility Act (FRA) in the planning and execution of Federal Government projects.
The Fiscal Responsibility Act 2007 was enacted to promote prudent management of the nation's resources, ensure long term macro-economic stability and transparency in fiscal operations of the national economy. (NAN)