By Chinonso Alozie
Owerri –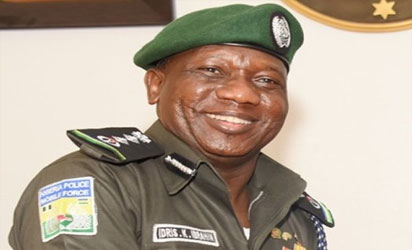 m Idris, said Wednesday, that over two thousand Police force teachers had been promoted.
IGP, spoke in an interview with newsmen in Owerri, during the Force education unit workshop on strategies for effective teaching and learning/Public service rules for police force education teachers.
Idris represented by the force education officer, Rabiu Ladodo, also said that regularization of teachers had commenced.
According to Ladodo, "When we came in we met the police education unit at a very high standard. We told ourselves if we cannot improve the standard, it will not have all the impact.
"From there we introduced so many things to sustain the standard we met. As part of our effort, this workshop is aimed at improving the standard of education. And at the same time, a welfare package for the teachers, as well as training them to acquire new skills in teaching.
"Next week those of the teachers who are due for promotion, they will go to Abuja, for promotion exam, just last month over two thousand promotion letters were distributed to beneficiaries.
"Also, is good for you know that, the education unit of the police force in collaboration with the Federal Ministry of Interior, is regularising over two thousand teachers as well as conversion of teachers who have acquired additional certificates."