By Chioma Obinna
Chevron Nigeria Limited, (CNL), an affiliate of Chevron Corporation (Chevron), weekend disbursed US$2.5 million to the Global Fund to Fight AIDS, Tuberculosis and Malaria, for the implementation of the Chevron-Global Fund Anti-Retroviral Treatment Service Maintenance Program (ART Program), in Delta, Bayelsa, Ondo and Lagos states.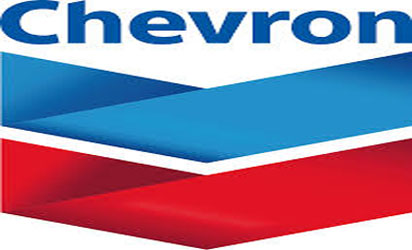 In 2018, a final installment of US$2.5 million will be disbursed to support these HIV programs, amounting to a total contribution of US$5 million by Chevron.
These funds are in addition to US$6.7 million earlier donated by Chevron to the Prevention of Mother-To-Child Transmission of HIV (PMTCT) in Bayelsa State of Nigeria.
The General Manager, Policy, Government and Public Affairs, CNL, Esimaje Brikinn said the ART program would help bridge a critical national health gap and continue Chevron's work in achieving an AIDS-free generation and also reduce new HIV infections as well as improve the quality of life for people living with HIV in the targeted states.
"Fund will provide Nigerians with universal access to high-quality, patient-centered prevention, diagnosis and treatment services for tuberculosis, HIV and drug-resistant tuberculosis by 2020."
These disbursements are part of a nine-year, US$60 million commitment from Chevron to the Global Fund. The Global Fund raises and invests nearly US$4 billion a year to support programs run by local experts to fight the three diseases in countries and communities most in need. "Chevron has learned through decades of experience that our success is tied to the health and prosperity of the communities where we operate.
Chevron's social investments are developed through a participatory process and through partnerships not only with the communities who are living in proximity to our operations, but also with other stakeholders who share interests in common with our business.