*Says "No Nigerian deserves to go hungry"
By Rotimi Agbana
Veteran musician, Sound Sultan, has called on the Federal Government to prioritize agriculture in the country because 70% of poor Nigerians live in the rural areas and derive their livelihood from small-scale agriculture.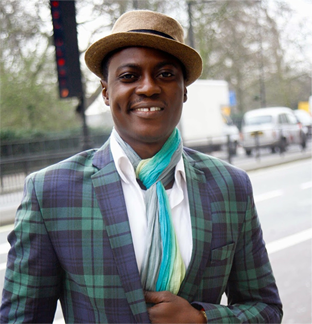 According to Sultan, with a viable agricultural sector the deplorable living conditions of the lower class will change for the better. Which is why in partnership with HEDA Resource Centre, Voices for Food Security and Oxfam, he is collaborating with Harrysong, Niniola, DJ Spinall, among other entertainers to organize a concert tagged 'United for Food Music Concert', scheduled to hold at Queens Park Centre, Oniru, Lagos, on Friday, 24th November.
Speaking to e-daily he noted that the essence of the concert is to create awareness and sensitize the public towards engaging the government on the importance of food in the nation.
"Our vision is a secure a prosperous Nigeria, where benefits from economic growth are shared so the basic needs of all people are met", he said.
Speaking further, he emphasized the need for government to increase her budget on agriculture.
"Investing in agriculture remains the most viable way for the country to achieve economic revival, sustainable and inclusive national development. As we prepare for 2018 fiscal year, I would like to call on government to increase the amount of budget that goes to agriculture because no one deserves to go to bed hungry", he said.