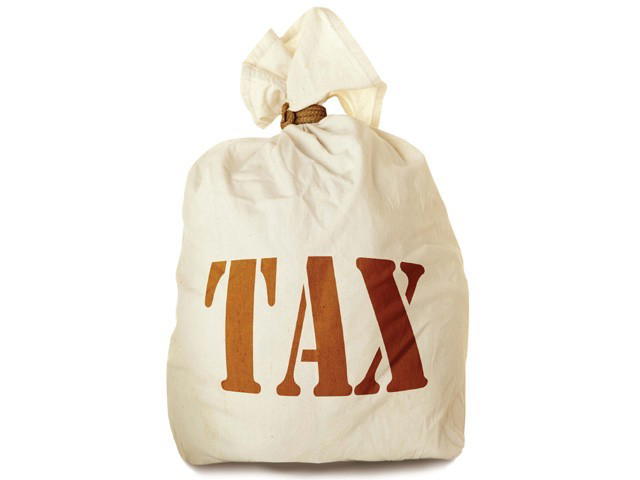 tax
By Adaeze Okechukwu
LAGOS—THE Federal Government is targeting to rake in about $1 billion from the on-going Voluntary Income and Asset Declaration Scheme, VAIDS, before the deadline on March 31, 2018.
The Minister of Finance, Kemi Adeosun, who made this disclosure on the sidelines of the VAIDS training workshop in Lagos at the weekend, said the ministry had received $110 million already from just two companies.
She said: "We have set $1 billion as the success target. However, it's not really about how much money that comes in. For me, it's about getting people into the tax net, going forward. Once people start declaring the appropriate income, that revenue for the government will be continuous. Hence, regardless of the oil price, the government will have a steady source of revenue.
"The problems we have faced in the last two years would not have occurred if we had a better tax collection system. Developed countries, today, have a very high tax to GDP ratio, some as high as 90 percent. The days of heavy dependence on oil ought to be over."
Adeosun further disclosed that Nigeria was already a part of the Automatic Exchange of Information, AEOI, that plans to supply the government with information concerning various categories of income and financial transactions of Nigerians in other countries. She said that from January 1st, 2018, the ministry will have full access to this information.
She has promised that the ministry will name and shame wanting individuals and entities that fail to avail themselves of the amnesty programme after the deadline.
"It would be premature to call persons who have/will receive letters, 'Tax Evaders'. We will only label people as real tax evaders when the  VAIDS  deadline expires and they have failed to regularize. We will then proceed to apply the full weight of the law. Then we must name and shame the tax evaders," she affirmed.
Adeosun added that the ministry was working relentlessly with agencies such as  Federal Inland Revenue Service,FIRS,  Corporate Affairs Commission, CAC, Securities and Exchange Commission, SEC,  Nigeria Customs Administration, among others, to mine the data required to detect tax defaulters.
"Increased cooperation between the Federal & State Governments, and also with foreign governments, has provided the ministry of finance with unprecedented amounts of data that allow us accurately profile taxpayers & identify those whose lifestyles/assets are not consistent with their declared incomes.
"We have compiled a list of about 500 Nigerians who own property and trusts abroad and are believed to have under-declared these assets. We will be writing to them to take advantage of our tax amnesty, VAIDS, opened until March 2018," she asserted.
Speaking on a related development, the finance minister uncovered that in October 2017, more than N89 billion was recorded as Value Added Tax, VAT collection.
"This is the highest amount Nigeria has ever collected in a single month. We're working to hit a target of 120 billion Naira monthly, in the next few years. 80  per cent of VAT goes to state government. Hence, this phenomenon of states owing salaries will end just with the remittance from VAT. It really important that we do massive registration process and we get people paying VAT," Adeosun declared.
Some of the benefits of the nine months scheme that commenced July 31st include; the waiver of the 10 percent penalty of the tax due as well as the related interest charges that accrue at 21 percent per annum. Another benefit is that individuals and entities can decide to pay the liabilities in installments over the period of 3 years.
"I urge Nigerians not to wait until last minute to declare income and assets because they will save more if they declare early. If they come in between January 1st and March 31st, they will have to pay the 10 percent penalty. We will still be prepared for the rush when the deadline is fast approaching," she stated.