By Sam Eyoboka
PRESIDING Bishop of Rhema Christian Church and Towers, Dr. Taiwo Akinola has declared that the current debate over restructuring of the nation is a diversionary device by the ruling class to cover their years of inept leadership.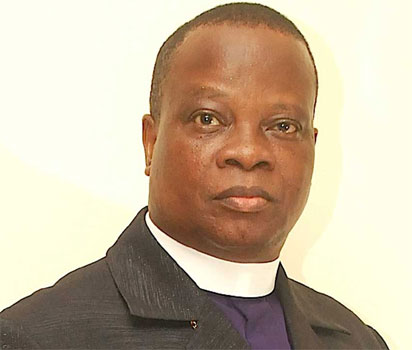 Addressing newsmen ahead of his church's 2017 Rhema World Convention scheduled to begin at its international headquarters, Champions Peace Cathedral, Temidire, Sango Ota on November 2, the bishop argued that "the predatory ruling class" is leading the debate "to divert attention from misgovernance and ineptitude that we have been witnessing."
According to the soft-spoken cleric, fair-minded Nigerians have refused to be distracted by "elements that have actively participated in the looting and mismanagement of our economy, and these elements can be found in all the major political parties."
Arguing that what Nigeria needs now is not a debate over devolution of power to the states or not, he said what Nigeria require so badly is good governance.
"Moreover, is it possible at this level of our development to return to regionalism when the states that were created have enjoyed the resources of Government with their retinue of functionaries, while many of them are also owing salaries in spite of several bail outs? Is anything wrong with the current structure?" he asked.
On security, he commended the various security outfits for steps taken to decimate Boko Haram terrorists, pleading with the Federal Government to intensify efforts to ensure that pockets of attacks that are currently being carried out by this deadly group are brought to an end.
"Government should also step up its war against armed robbery, kidnapping, cultism and this hitherto unbridled acts of criminality by some "faceless" Fulani herdsmen," he stated.
Bishop Akinola is of the opinion that a genuine fight against corruption is an essential framework for our much desired growth and development as a nation, saying that the war "should be seen to be fair to all, sincere, holistic and genuine, and not just for some sort of self-serving political grandstanding."
The bishop challenged Nigerians to arise from their political lethargy to truthfully engage those who keep on draining our common patrimonies.
"Let's tell them we are tired of arrogance and deceit, and stop parroting their praise as a people without a credible sense of direction," he cautioned.
Bishop Akinola also joined other Nigerians in commending the nation's economic managers for bringing Nigeria out of recession, stressing, however, "we eagerly await a real time of refreshing, when a larger percentage of Nigerians can truly experience the actual impacts of the recovery in their daily lives."
He wondered why Nigeria claims to be the second largest economy in Africa, noting that "our desire for a strong Naira will remain a mirage so long as the nation's economy remains a retail economy, importing everything we need, and the things we export are exported in their raw form.
"The government therefore need to support local industries and intensify efforts in its diversification bid from monolithic economy.
"Our over reliance on oil is what brought us to this sorry state of economy we are witnessing now," he maintained, noting that recent increase in electricity tariffs has contributed significantly to unprecedented unemployment figure in the country.
"I therefore call on the Government to live up to its responsibility by ensuring that electricity is available and affordable to all Nigerians," Akinola said.
The bishop also frowned at what he called bad mouthing the Church for not providing infrastructure, arguing that "it is the duty of government to provide basic amenities, and build schools and hospitals.
Bishop Akinola said the theme of this year's convention which begins from November 5 to November 12 is: "Foretaste of heaven on Earth" and it will feature Archbishop Olanrewaju Obembe, Bishop Aniete Etukudo, Bishop Victor Akilla, Rev. Kunle Adesina, Bishop Biodun Akinteye, Bishop Israel Alaya, Evangelist Hope Davie (Minstrel from Atlanta) among others.