By Princewill Ekwujuru & Yusuf Kazeem
THE battle for dominance in the custard powder market has reduced top contenders to three brands, of Checkers custard powder, produced by Checkers Africa Limited, Lady B custard, manufactured by TTL Rahal Nigeria Limited and Family milk custard, produced by McNichols Plc.
The producers are playing up some marketing elements such as vitamin 'A', flavours and easy preparation as their unique selling points, to retain or increase their market share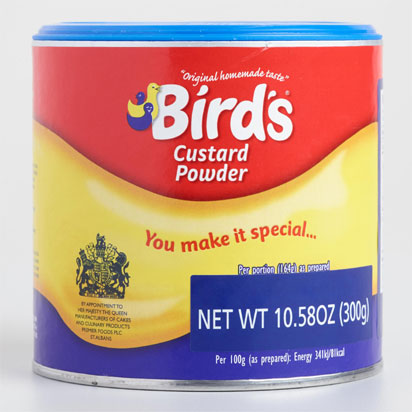 Also the producers are now developing new marketing approaches to reach their diverse consumers, adding attractive packaging materials as well as air-tight sachet packs or containers to retain the freshness of the products at the point of retail sales.
Affordablesmaller sachets
Further competitive measures include segmentation of the products into more affordable smaller sachets as well as adding sugar and milk to save consumers from the hassle of buying those ingredients separately. These developments have heightened battle for market share among the leading brands.
Other contending brands for market share are Smart custard powder with cream flavour produced by Segonny Ventures; Duke Vanilla manufactured by N. Gwedster Enterprise Limited and Me custard manufactured by Danilson Ventures Nigeria Limited.
The local pap is also said to be contending for the same consumers with custard, as they now produce yellow pap from yellow corn, just like custard, while adding ginger to their products to give it flair and finesse.
Vanguard Companies and Markets (C&M) findings show that competition in the market has pitched producers of custard powder along product fortification line, income bracket, attractive packaging and product availability in the market. In C&M interviews most of the consumers indicated a preference for Lady B custard powder, followed by Checkers and    Family milk custard, while the locals are making in-roads into the preference consciousness of the consumers.
In this regard price was never a major factor in determining patronage by consumers as the prices are almost same across all sizes.
Consumers speak
C&M findings show that Lady B has always been known to be the market leader in terms of sales volume and has been able to solidify itself in the market, using some marketing metrics. Competition in recent times between the two dominating custard brands, Lady B and Checkers seems to have become fiercer.
Both products are battling for market dominance, but current findings reveal that Checkers may have been gaining more patronage because of its unique taste and diverse flavour.
A consumer, Mrs Titilayo, stated that both custard brands are doing well in the market, claiming that the reason for their dominance was as a result of their unique tastes. Miss Chinedu, a fashion designer preferred Checkers  due to its taste and smoothness when prepared.
Also speaking a consumer, Agnes Nwoko, signified her preference for Checkers mainly because of its taste. Checkers, she said, has gained more by producing in sachets, using unique flavours and attractive product packaging.
Wholesalers speak
A wholesaler who has his store at 'Oke-arin' market who refused to disclose his identity alluded to the claims of the consumers saying that they patronize Lady B more.
Speaking, Mr Finestre, a retailer at 'Daleko' market who operates a distribution store said majority of the customers prefer to buy more of Lady B. Telephone contacts made through numbers available on the body of the products were not picked as at press time.
Subscribe for latest Videos