By Festus Enegide
IN a letter dated October 16, 2017 and addressed to Gov. Peter Ayodele Fayose of Ekiti State, the National General Secretary of the Christian Association of Nigeria,  CAN, Rev. Musa Asake, saluted the governor's voice of opposition as well as endorsed his presidential declaration of September 28.th Asake eulogised Fayose for literally treading where angels have feared to tread and for grabbing the bull by the horns on many thorny national issues, especially as it affects Christians and minority groups in the North.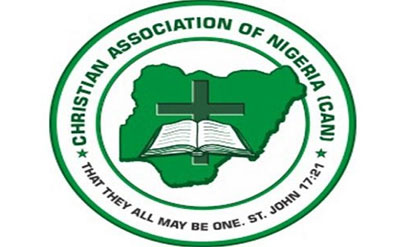 Said he: "…if not for you and your political soul mate, our dearly beloved Chief Femi Fani-Kayode, we the minorities in the North would have been exterminated from the surface of the earth; however, Your Excellency and Chief Fani-Kayode are our modern-day Mordecai who stood in the gap to foil the Satanic plot of Haman against the Israelites." Asake posited that Fayose's uncommon courage and activism on the side of the oppressed and down-trodden "Nigerians who are groaning under the yoke of (a) government (that) has literally declared war on the minorities and Christians," deserves commendation and qualifies him for the exalted position of president.
But in a swift reaction, CAN president, Dr. Samson Olasupo Ayokunle, has distanced the association from Asake's statement, saying that the CAN scribe's opinion was personal and not CAN's. Ayokunle should not have made that statement. If he were politically suave or media compliant, as it were, he should have wriggled out of the tight corner of disowning Asake because the implications are  damaging to CAN.
Asake made it clear in the very first paragraph of his statement that he spoke for himself, his family, and Fayose's "numerous well-wishers among the Christian community here in Nigeria and particularly in the North." He never said he spoke on behalf of CAN even though his letter to Fayose was on the letter-head of CAN. So, it amounts to an unnecessary repetition and mischief-making for the CAN president to say that Asake spoke for himself and not for CAN. He should simply have directed inquirers to the CAN scribe's statement.
Ayokunle should have been smart enough not to allow agent-provocateurs knock his head with Asake's. Why should two very senior CAN officials trade words in public? The CAN president should not have fallen into this very cheap trap. Now, his statement has been made to look like he contradicted or disowned Asake, which, ordinarily, should not have been so. He should simply have directed his questioners to revisit Asake's letter to Fayose as it was unambiguous.
The issues raised by Asake, especially as it pertains to the travails of Northern Christians and minority groups, are sensitive and ought to be more carefully handled by Ayokunle as the president of CAN. Christians and other minority groups in the North have been at the receiving end of murderous attacks by Boko Haram and now Fulani herdsmen.
Churches, Christian schools, homes, and properties have been destroyed, an uncountable number of communities have been razed to the ground, and lives in their thousands, wasted. In all of these, the Federal Government as well as state governments in the North have turned a blind eye to the atrocities.
To all intents and purposes, Christians and minority groups in the North have come to be seen as endangered species. If government will not come to their rescue and if security agencies work in tandem with the murderous Fulani herdsmen who are not tired of wreaking havoc on Christians and minorities in the North, they at least expect the support and sympathy of fellow Christians from the South. Alas! This has not been so and it has drawn the ire of Christian groups and associations in the North. This was one of the issues raised when the new leadership of CAN was being constituted some time ago and why the association became polarised along the North and South divide.
Ayokunle should not have forgotten in a hurry how his emergence as CAN president was challenged and how CAN broke into camps. It took the trouble-shooting efforts of well-meaning Christian leaders to douse the flame and quench the fire.
The grouse of Northern Christians have been that CAN leaders from the South are not sensitive enough to the plight of Christians in the North; therefore, they had wanted the CAN president to come from the North, since, as Rita Marley said, who feels it knows it. A more conventional way of putting it is that he who wears the shoe knows where it pinches.
Ayokunle's statement may open old wounds again and the genie of trouble may escape from CAN's Pandora Box. That will draw the association back again. What is it that Asake said that Ayokunle or CAN finds difficult to agree with or overlook? Is it that Gov. Fayose has been the only strident and consistent voice in the aridity of principled opposition to the impunity of the Muhammadu Buhari administration?
We all are witnesses to the ruthless and mindless decimation of Christians and other minority groups in the North by Boko Haram and Fulani herdsmen. Is Ayokunle now saying Asake is not free to speak against this or that Fayose should not be commended for standing up to be counted on the side of the oppressed Nigerians?
Fayose made history when he pioneered an anti-open grazing bill that has clipped the wings of murderous herdsmen in Ekiti State while also bringing sanity to the business of cattle rearing in the state. It is instructive that state governors who initially criticised Fayose have now borrowed from his initiative in this regard.
Ayokunle should be careful lest he be seen as serving interests inimical to those of Christians nationwide, especially the interests of our long-suffering brothers and sisters in the North. He should also watch it lest he brings back schism into the CAN.
The association needs all hands to be on deck if we are to contain forces intent on undermining Christians and Christianity in Nigeria.  Leaders  such as Fayose should be commended and celebrated like Asake has done.
Asake himself deserves commendation and support for his courage in speaking out the way he has done. He is in the eye of the storm. He runs great risk by virtue of the fact that he comes from the North. His statement about the travails of Christians and minorities in the North are statements of fact that no one  can controvert.
And he is right to say that only a forthright, courageous, honest, fair-minded, even-handed, good, and effective leader is what the country needs in these perilous times to steer the ship of state from the edge of the precipice. If he says he has found such a leader in Fayose, he is entitled to his opinion.
Enegide is a Lagos-based writer, publisher, and public affairs analyst.