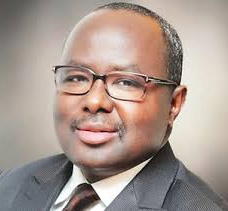 Mounir H. Gwarzo
The Minister of Finance, Mrs. Kemi Adeosun, has suspended the Director-General of the Securities and Exchange Commission (SEC), Mr. Mounir H. Gwarzo, to allow for an unhindered investigation of several allegations of financial impropriety leveled against the Director-General.
According to a statement signed on Wednesday by Patricia Deworitshe the Ministry's Press Deputy said the suspension was in line with the Public Service Rules (PSRs) 03405 and 03406.
Also suspended are two management staff of the Commissiom, Mr. Abdulsalam Naif Habu, Head of Media Division and Mrs. Anastasia Omozele Braimoh, Head of Legal Department, who have been alleged to engage in financial impropriety in the Commission.