By Olasunkanmi Akoni
ABUJA—Senator Gbenga Ashafa, representing Lagos East Senatorial District has expressed support by concerned Nigerians for the need to declare State of Emergency in the education sector in the country.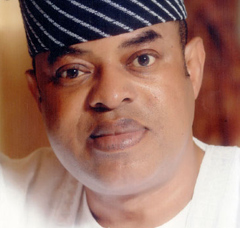 President Muhammadu Buhari, had a day earlier, hosted the Federal Executive Council to the Presidential Summit on Education organized by the Minister of Education Alhaji Adamu Adamu, where Buhari decried the rot being experienced in the Nigerian educational sector.
Ashafa made the remarks yesterday, at the Convergence Summit, held at the NAF Conference Centre, Abuja.
The senator said, "I am happy that the Minister is present at this event because he is very vital in achieving the theme of this event, which is "Driving a new public education initiative for Nigeria." It goes without saying that the state of public education in Nigeria is very poor and crying for help. From the primary to tertiary institutions, public education in Nigeria is failing."
Ashafa who enumerated some statistics to buttress his point, said: "Permit me to draw some inferences quickly. According to the Central Intelligence Agency's world fact book, the literacy level in Nigeria is just about 59 per cent, this is not too far from the UNESCO's submission that about 65 million Nigerians are illiterate."