By Benjamin Njoku
LAGOS—Following the unending traffic congestion that has paralysed economic activities in the Apapa area of Lagos, a move has been initiated to address the ugly development as the first ever Apapa Economic Summit opens today at Rockview Hotel, Apapa.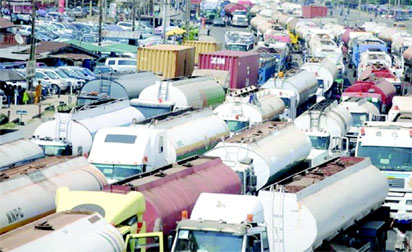 According to Hon. Owolabi Ekijah Adele, Executive Chairman, Apapa Local Government, the summit which ends tomorrow is organized in partnership with Apapa Development Initiative,ADI, as a way of finding a lasting solution to the prevailing traffic congestion in the ever busy Apapa axis.
Hon. Adele lamented the effects of the gridlock on the economic well being of the Apapa people, stressing that given the prevailing situation, there is the need for the local government to take frontal steps in tackling these issues, which gave birth to the economic summit.
Hon. Adele said  in Apapa today, companies are relocating just as residents are selling their property for peanuts, workers go through a hectic time, getting to work and when going back home.
His words: "Living or working in Apapa is no longer something to be desired. This problem which has a devastating effect even on the revenue of the local government is caused by bad roads, lack of capacity of the ports to manage its cargo throughput."