Awka – Voting has started in some polling units in Anambra while accreditation of voters is still ongoing in other places, reports the News Agency of Nigeria (NAN).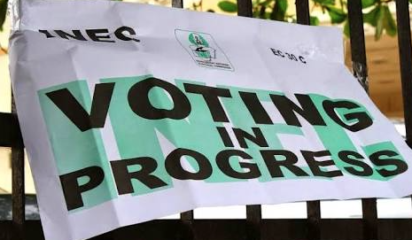 NAN correspondents report that in Aguleri, Anambra East Local Government Aarea, the materials arrived at few minutes past 8 a.m.
At Aguleri Ward I, where the incumbent governor, Chief Willie Obiano, is expected to vote, voting and accreditation of voters commenced on schedule.
However Nsugbe ward I where, APC governorship hopeful, Dr Tony Nwoye, is expected to vote, the polling officials are yet to arrive.
But , in Onitsha, electoral officials arrived ahead of the 8 a.m voting schedule, but there was no voter as at 8:30 a.m.
The presiding Officer, Miss Peace Onah told NAN that they slept at the unit.
She said that unit 005 Metroploitian Secondary school ward 4 in Onitsha North, had three voting points.
"INEC officials are ready, but no voter has shown up as at 8:30 a.m," Onah said.
At Unit 008 and 014 in Ado Girls Secondary School, Inland Town, Onitsha, materials and officials were yet to arrive.
A voter, Mr Bernet Ezewudo, said he arrived by 8 a.m., but "you can see that every where is still under lock and key".
Also, in Awka South, the process had not started and the presiding officer, Mr Richard Ogbuji, told NAN at 8:22 a.m at Real Estate Primary School II that they were setting up table to start.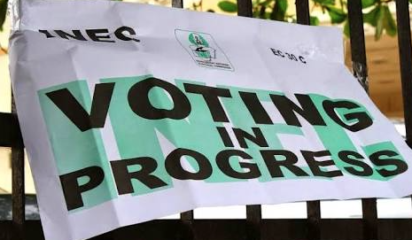 At unit 005 the presiding officer, Mr Jude Anukam, attributed the late starting to transportation difficulties and appealed for patient and understanding,
Also, the presiding officer, Miss Nkechi Sucuon, at Permanent Site Market 2 corroborated Anukam that the restriction of movement affected them.
At Oyi Local Government accreditation of voters had started in Umuduru ward 4.
The presiding officer, Anthonia Ugwunebo, said that the materials arrived at 8:24 a.m, while accreditation and voting began at 9 a.m.
Mr Godwin Ezeemo the governorship candidate of the Progressive Peoples Alliance (PPA) has called on the Independent National Electoral Commission to extend the accreditation and voting time for the people of Umuchu Ward in Aguata Local Government Area of Anambra State.
His call is based on the delay in the arrival of electoral materials.
According to him, as of 9:50 am materials and INEC officials had yet to arrive at his polling unit in Igwebuike civic centre in Umuchu Ward 1 in the LGA.
Mr Ezeemo is worried that even with all the preparations by INEC there are still delays in the election process.
The PPA candidate is, however, optimistic that at the end of the entire process he will emerge victorious.