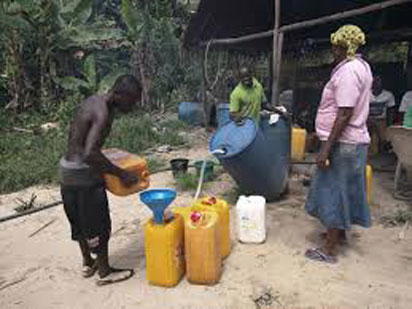 Dealers in Kaikai or Ogogoro measuring out the drink for sale
By Chinonso Alozie, Owerri
Not less than four persons, were said to have deid after the consumption of a locally made Gin, known as Ogogoro in Imo state.
Vanguard gathered, Sunday, that the tragic event happened in Imerienwe community of Ngor Okpala local government area of the state, at a popular drinking joint of one Uwadiegwu Eze, on Thursday.
A community leader who introduced himself as Agbara Emma, said that the victims started complaining of stomach bite few minutes after taken the Gin and by Saturday the story changed.