By Sebastine Obasi
Thirteen countries may have shunned Nigeria's crude oil as data obtained from the Nigerian National Petroleum Corporation, NNPC, shows they have not purchased the product since 2016.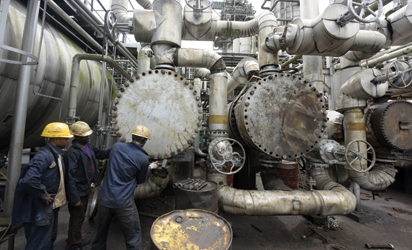 According to the data, Crude Oil by Destination report of the NNPC, the last time Uruguay, Poland and Colombia purchased crude from Nigeria, was June 2016.  Cape Verde was said to have its last purchase in November 2016 while Benin Republic, Togo and Tunisia made their last purchases in April 2016. The same thing applies to Taiwan and Japan, whose last purchase was in April 2016.
Ireland, Turkey, Norway and Croatia, have not purchased crude from Nigeria since April 2016. Of late, there have been growing concerns over the continued profitability of Nigeria's crude sales, as several countries are planning to phase out diesel and petrol cars from their roads in the distant future.
Subscribe for latest Videos