By Anayo Okoli
GOVERNOR Okezie Ikpeazu of Abia State has described his Rivers State counterpart, Chief Nyesom Wike as the defender of the defenseless, saying that he also speaks for the voiceless.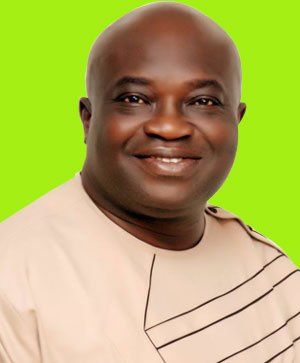 Welcoming Governor Wike to Government House, Umuahia, yesterday, where he came to commission five caterpillars procured by the government for rehabilitation of rural roads in the State, Ikpeazu said he invited Wike because of his "Caterpillar Revolution" in his State.
Further describing Governor Wike as the "lion of Niger Delta, and a blessing to not only for your people but also to Abia people and mankind", Ikpeazu said that with the visit, Wike would extend his blessing to the people of Abia State.
"Because of your caterpillar revolution in River State, we want you to come and see our own little caterpillar revolution. We have 85 active roads, we have completed 25; the rest are on-going. We have three Grade A contractors working for us. It is not new to see a flyover in River State, but in Abia it is news and we are doing one."
We will bring systematic repair of our rural roads to enable us evacuate our agricultural produce", Governor Ikpeazu said. Commissioning the caterpillar, Wike said he came to Abia because Ikpeazu is working as he does not go to any governor that does not work. He commended IKpeazu for his efforts in developing Abia and urged him not to be distracted.
"Don't allow anybody to distract you. For me now body can distract me, in fact I am the person distracting them now. You can only see this type of thing in PDP states. Governor Okezie, your are focused", Wike said.