…as NCC reads riot act, sets 12-man taskforce to curb menace
The Chief of Army Staff, Lt-Gen. Tukur Burattai, Monday, raised the alarm that the proliferation of unregistered Subscriber Identification Module, SIM, cards is frustrating the effort of the military in fighting terrorism and other crimes in the country.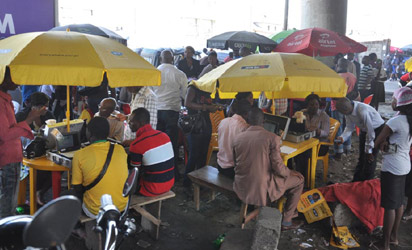 That is also as the Nigerian Communications Commission, NCC, at a meeting with all telecom operators in the country yesterday, read riot act, saying the condition where unregistered or improperly registered SIM cards are allowed to enter the market will no longer be tolerated.
The commission, therefore, set up a 12-man task force, comprise representatives of the telecom operators, to investigate and report back on strategies that can help stop the menace in six weeks.
Executive Vice Chairman of NCC, Professor Umar Danbatta, while addressing the operators, reminded them that the issue had been the highpoint of several meetings initiated by the Commission in the last two years.
Danbatta highlighted the fears of every Nigerian on the issue, especially as security reports from the office of the National Security Adviser indicated that it breaches the security of the country.
He also warned that the offence of unregistered SIM cards is a breach of the Telephone Subscribers Registration Regulation 2011.
Lt-Gen. Burattai, while presenting a paper entitled Digital, Mobile and Computer Forensics as a Tool in Fighting Terrorism and Internal Threats, at the 6th International Digital Mobile and Computer Forensics Conference and training expo, DIGIFOR2017 in Abuja, had called on relevant authorities to revisit the issue of unregistered SIM cards and find a lasting solution due to the inherent dangers it portend to the security of the country.
Buratai, who was represented at the occasion by General Samuel Adebayo, said the Nigerian Army had made some progress in using forensic technology to fight terrorism, robbery, kidnapping and other related crimes, but had always met a brick wall in unravelling the identity of some suspected criminals due to unregistered SIM cards they use on their phones.