By Peter Egwuatu
Pan-African financial institution, United Bank for Africa, UBA, Plc has announced its unaudited third quarter financial results ended September 30, 2017, recording a group's Profit Before Tax (PBT) of N78.3 billion, representing a growth of 33.2 per cent as against N58.8 billion recorded in the similar period of 2016.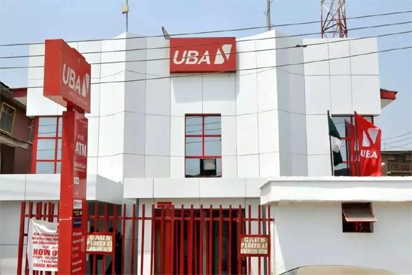 In the same vein, Profit After Tax (PAT) grew to N60.9 billion, representing an impressive 23 per cent growth over the N49.5 billion recorded in the third quarter of 2016. This profitability further reflects the strong earnings capacity of the Group and its capability to progressively deliver superior returns to shareholders.
The results shows that its gross earnings grew by 26 per cent to N333.9 billion, as against N265.5 billion reported in September 2016. This inspiring result was driven by the strong performance of its recurring core revenue lines, thus reflecting the increasing success of the bank's enhanced customer engagement.
The group's operating income stood at N236.9 billion, compared to N183.3 billion recorded in the corresponding period of 2016, representing a 29.3 percent growth.
While the Group closed the third quarter with Total Assets of N3.77 trillion, a Year to Date,  YTD growth of 7.6 percent, it prudently grew net loans to N1.6 trillion, a 6.0 percent YTD growth in the loan book.
Reflecting a strong capacity for internal capital generation, the group's shareholders' fund grew by 13.3 percent to N507.6 billion, whilst it delivered an annualized 18 per cent return on average equity (RoAE).
Commenting on the result, Kennedy Uzoka, Group Managing Director/CEO, said: "These extremely positive third quarter results are an attestation of our ability to sustainably grow earnings and market share, notwithstanding the challenging operating environment. They are a tribute to our enhanced customer engagement and focus on continuous improvement in service quality."
He further noted that the bank's nine-month top-line grew by 26.3 per cent, to an unprecedented N334 billion, driven particularly by the strong performance of its recurring core revenue lines.
Uzoka stated: "Our investment in digital channels is being rewarded, as our market share of digital banking continues to grow  and we have also seen strong momentum in the trade and remittance businesses, where we have doubled the monthly run-rate in fee income, a testament to an increasingly optimistic business and currency environment."