Television viewers will see the acting prowess of the Afro hip-hop megastar, Innocent 2Face Idibia, as he features in the latest episode of the popular TV drama series, Professor Johnbull, airing today at 8.30p.m. on NTA Network, NTA International on DSTV Channel 251 and NTA on StarTimes.
A repeat broadcast is aired on Friday at the same time and on same channels.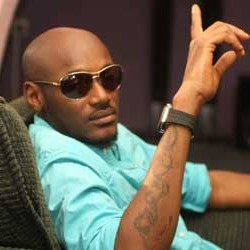 The new episode of the series, sponsored by Nigeria's foremost telecommunications company, Globacom, will, this week focus on the issue of stigmatisation and discrimination against ex-convicts and people living with HIV and related ailments.
In character
TuFace will be playing the role of an ex-convict, who tries to run an eatery but faces bankruptcy when people are wary of patronising him on account of his imprisonment history. He had been sentenced to prison for burglary.
How Tuface manages this challenge and whether he is able to achieve success at the end of the day, as well as his interpretation of the role, are worth viewers' time. This is especially so, given that he has not been seen in a TV sit-com before now.
HIV fears
Also in this episode, Mai Doya (Funky Mallam), goes for an HIV test, attracting a series of incidents as a result of this, and especially because of his lean stature. It would be interesting to find out how he overcomes this predicament.
The episode, tagged Stigma, seeks to create understanding for people who have served out state-prescribed punishments for anti-social behaviour and preaches integration for ex-convicts so that it will be easier for them to carry on with their lives without relapsing into criminal behaviour.
Cast
Stigma stars the regulars, including the protagonist, Professor Johnbull (Kanayo O. Kanayo); Olaniyi (Yomi Fash-Lanso); Ufoma (Bimbo Akintola); Etuk (Imeh Bishop); Samson (Ogus Baba) and Abednego, interpreted by Martins Nebo.