After the role she played in Opa Williams' "Three Wisemen", ace Nollywood actress, Tina Mba is returning to reckoning again, starring in AMVCA 2017 winner, Rotimi Salami's debut feature production titled 'Omoye.'
Written and directed by Uche Chukwu, the movie stars multiple award winning actors such as Kiki Omeili, Rotimi Salami, Stan Nze, Greg Ojefua, Olarotimi Fakunle, Omobola Akinde, Goodness Usman, Maryan Dike, Kelvinmary Ndukwe, Onyendika Ibeji and Evans Odiagbe.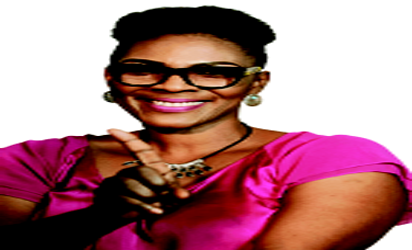 Shot in Ajegunle, a suburb of Lagos State, producer of the flick, Rotimi Salami says he holds the belief that films are meant to positively affect the societies and not the other way.
According to him, 'Omoye' is a riveting tale of a hardworking and relentless young lady who unfortunately gets into a toxic relationship with a man that never takes responsibility for anything. With abuse and violence increasing, she becomes emotionally and mentally drained but still won't give up on her marriage."
Speaking on the new movie, AMVCA 2017 winner, Rotimi Salami, who is also the CEO of Monski Media Concept says that he's ready to give Nigerians an awesome experience in cinemas with 'Omoye.'
The movie is endorsed by Lagos State Domestic and Sexual Violence Response Team (DSVRT) and is supported by Nature's Gentle Touch. It premieres tomorrow, at Genesis Deluxe Cinemas, Lekki.