By Chimaobi Nwaiwu
THE All Progressives Grand Alliance, APGA in Ihiala Local Government Area, has called on former beneficiaries of the goodwill of the party to stop antagonizing the state governor, Chief Willie Obiano.
Chairman of APGA in Ihiala Local Government Area, Chief Cyprian Obi, who said this, frowned at what he called the ingratitude of those who benefited from the party.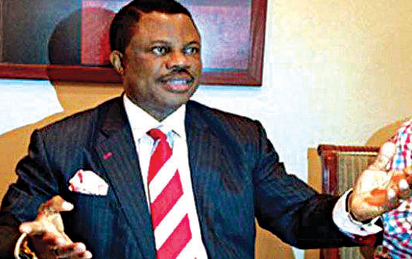 He said: "A situation where the greatest beneficiaries from the party, who made name, money through elective and appointive positions in the state, will leave the party only to create unnecessary bad blood and malice against the incumbent governor is bad.
"Those who have occupied political offices in elective and appointive capacities courtesy off APGA, should shut up their mouths, as no amount of smear campaign from them will make the people of the state not to re-elect Willie Obiano for a second term."