STANBIC IBTC Bank has commenced the 2017 SME Capacity Building Series, now in its fourth season for entrepreneurs in Lagos and in Ibadan with six more cities to follow.
The bank, in a statement, said: "The sessions provided a viable platform for the bank to equip entrepreneurs, promoters of enterprises and business managers in Lagos and Ibadan with the fundamentals of building a sustainable business in Nigeria, benefits of efficient operations management, value of digital marketing, imperatives of keeping business records, understanding the implication of the activities in growing balance sheets, developing keen eyes on managing cash flows among others.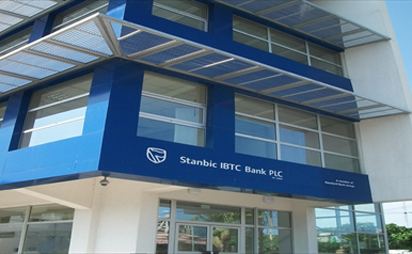 "The bank partnered with the renowned China Europe International Business School (CEIBS) whose expert facilitators have a wealth of experience in SME Business Development, Entrepreneurship Development, Entrepreneurial Finance, Business Strategy and Value Chain Development. Abimbola Osuchukwu, a Chartered Accountant, Chartered Banker, Chartered Taxation practitioner and an expert business management training facilitator, took the participants through a section on how to determine required funds to enable business owners manage their cash flows, determine the required funds needed to enable them meet their growth strategy and understand the valuation of businesses and how to manage resources.
"Business tips were also given such as financial discipline, setting sales prices right, keeping proper records, preparing annual budget, knowing the differences between profit and cash, manage cash flow properly, getting and reading accounting reports at least weekly, conducting Monthly Performance Review, (MPR), periodically reviewing internal controls and using professional accountant for independent audit, compliance and tax matters.
"The entrepreneurs were also exposed to the correlation between brand sales and service. Factors influencing development of the global economy such as the development of e-business channels, greater mobility of labour force and skills, changing consumer demographics, increased importance of common trading areas such as ECOWAS and European Unions. According to the facilitator, going global will compensate falling sales in shrinking domestic markets, enhance and grow sales and profits, lengthen and broaden products life cycles, reduce the cost of production activity, gain better competitive status, improve the dimensions of quality and increase responsiveness to customer needs and satisfaction."
"Other issues treated are customer acquisition and retention, strategy for growing business, efficient use of sales and marketing, challenges of running business in Nigeria such as political, economic, social, technological, environmental and legal.
"Head, Enterprise Banking, Stanbic IBTC Bank, Mr. Babatunde Akindele, said the bank is committed to providing the right support and solutions for individuals and businesses to achieve their goals. "Stanbic IBTC boasts of highly trained and motivated staff that have expertise in enterprise financing and support", he stated. He said following the successfully hosting of the workshop in Lagos closely followed by Ibadan, the series will hold in six other cities across Nigeria, namely Abuja, Kano, Port Harcourt, Aba, Onitsha and Enugu in the days ahead and enjoined enterprise operators in these cities and their environs to take advantage of the seminar to build capacity that can help them manage and grow their businesses successfully.