The Senate has mandated its committees on Police Affairs and National Security to investigate clashes between border communities in Nigeria and Cameroon, which has claimed lives and property of Nigerians.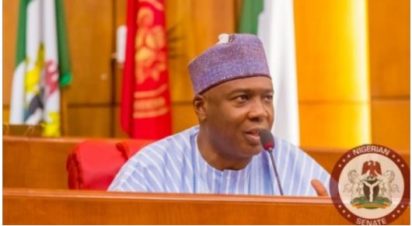 The resolution to this effect emanated from a point of order raised by Sen. John Enoh (APC-Cross River) during plenary on Thursday.
Enoh said that it was Federal Government's duty to protect its citizens from internal and external aggression, lamenting that affected people from his political jurisdiction had been abandoned to attacks from Cameroonian aggressors.
He said, "I rise to call attention to a dire and serious security situation that is occurring in my senatorial district between the communities in Cross River and communities in Cameroon.
"This crisis has taken international dimension. The porous nature of our borders, especially at that particular axis, is a great concern.
"The main reason why government exists is to protect people's lives and property; I therefore call on Nigerian authorities to increase security presence because there is still rising tension in that part of the country."
The lawmaker also urged the security agencies to see how much help they could provide to ensure that people in that area were protected.
In his remark, President of the Senate, Dr Bukola Saraki, stressed that it was the responsibility of government to provide adequate security at the borders and also ensure safety and security of the citizenry in the country.
He, therefore, referred the matter to the Committees on Police Affairs and National Security, mandating them to carry out a thorough job on the conflict and report back to the chamber.