By Peter Egwuatu
The Securities and Exchange Commission, SEC, Wednesday, disclosed that a forensic audit into the affairs of Oando Plc will be carried out, even as it directed Nigerian Stock Exchange, NSE, to suspend the shares of the company from trading.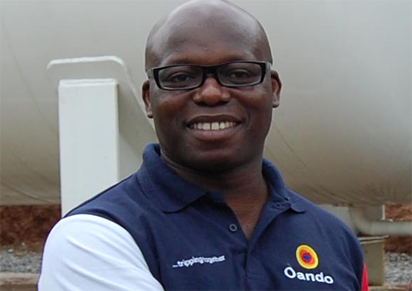 The commission took the decision following two petitions it received from Alhaji Dahiru Barau Mangal and Ansbury Incorporated.
According to a statement from the SEC made available to Vanguard: "The commission carried out a comprehensive review of the petitions and made the following findings among others: breach of the provisions of the Investments & Securities Act 2007; breach of the SEC code of Corporate Governance for Public Companies; suspected insider dealing, related party transactions not conducted at arm's length; discrepancies in the shareholding structure of Oando Plc."
The commission's primary role as apex regulator of the Nigerian Capital Market is to regulate the market and protect the investing public.
According to the statement, "the commission notes that the above findings are weighty and, therefore, needs to be further investigated.  After due consideration, the commission believes that it is necessary to conduct a forensic audit into the affairs of Oando Plc. This is pursuant to the statutory duties of the Commission as provided in section 13(k), (n), (r) and (aa) of the ISA 2017.
"To ensure the independence and transparency of the exercise, the forensic audit shall be conducted by a consortium of experts made up of auditors, lawyers, stockbrokers and registrars. To further ensure that the interests of all shareholders of Oando Plc are preserved during the course of the exercise, the commission directed the Nigerian Stock Exchange to place the shares of Oando Plc on technical suspension."
We shall respond as soon as possible —Oando
Reacting, the company's Chief Compliance Officer/Secretary, Ayotola Jagun, said in a statement:  ''The company  has received communication from Nigerian Stock Exchange, NSE, that the Securities and Exchange Commission, SEC, has issued a directive to immediately suspend the trading of Oando shares, a directive to which the NSE has complied.
''The company is currently reviewing subsequent correspondence received today October 18, 2017 from the NSE and SEC and will provide a full statement of the company's position as soon as possible. The company remains committed to act in the best interests of all its shareholders."