By Amarachi Adiele
The Wife of the Vice President, Mrs. Dolapo Osinbajo has tasked  Nigerian medical practitioners to help raid the country of cancer.
Osinbajo who made the call in Abuja during the 3rd Cancer Summit organised by the Cancer Education Advocacy Foundation Of Nigeria CEAFON, said the country needed to change the way it does business in order  to attack the problem.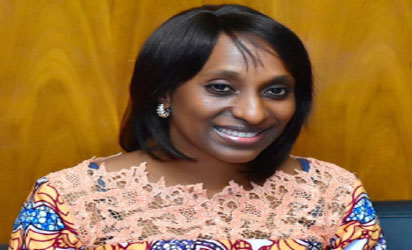 "The possible practical ways to fast track the solution are by  health fund on the pricing of drugs and all the things that we needed.
In his remarks, the Minister of Health Prof  Isaac Adewale said "Radiotherapy is not the only method of treating cancer but commended  CEAFON for increasing cancer awareness, to enable a better understanding of cancer therapy by the public.
According to Adewole, 40 per cent of  cancers can be prevented, through  the change of lifestyle and diet, while 40 per cent other cancers if detected early are curable. "We can control about 80 per cent of cancer cases and secondly, we can change the narrative of cancer in Nigeria, when they come the  time we can't  do anything about them, even if they go to India or Cameroon, nothing will happen.
"So, we need to bring them closer, where they can really get remedy. But the only ways to get them closer early, is to start the screening programme and without the nation wide screening programme, we will not get them early enough and that is why this year, we are concentrating services on breast for women and prostrate for men who are above 50 years of age".
"So, currently, we are working on 8 of our cancer centers, but the main focus is on two this year, for we would not want to bite more than we can chew in order for us to be able to deliver."
He said by end of December this year,  the oncology centre in the National Hospital should be completed  with about 400 million, then that of the Lagos University Teaching Hoispital, LUTH.
On his part, the National President of CEAFON, Prof Francis Durosinmi-Etti called for increase funding and the need to pay more attention to the prevention of cancer in the country",
"In a nutshell, educating the members of the public on how to prevent it and for those who are diagnosed with cancer, to have the opportunity to be treated, just like you heard, many of the machines are broken down in the country at the moment and only a few are working.
"We need to involve more people for possibility of having the public -private partnership advocated for, so that investors can invest in the services and then the patient can have a good chance of getting a cure."