By Oba Michael Soyebo
The entire landscape called Nigeria is going to be shut down soon, as the Senate President, Dr. Bukola Saraki would be giving his daughter's hand out in marriage. Those who know the Sarakis know they don't do anything in half measures. And this wedding is not likely to be an exception. According to feelers reaching this platform, come  Saturday, 21st October, 2017, the ancient city of Ilorin would be on lockdown for the Nikkai between, the Senate President's eldest daughter, Oluwatosin, and Adeniyi Olukoya, a prince from Ogun State.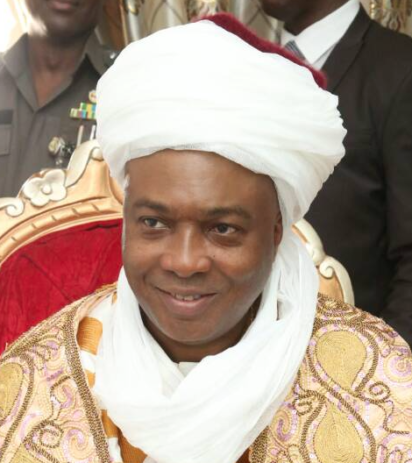 In a like manner, on  Saturday, 28th October, 2017, Lagos would be playing host to one of the best soirées of the year when the traditional wedding would be holding. And on  Friday, 8th December 2017, what can be tagged the 'Grand Finale' of the 3 part wedding shindig would bring the capital city of Abuja to a lockdown as the White Wedding is scheduled to take place there.
High profile guests are said to have been given letters tagged ' Wedding Notification' to indicate if they will be available for the event on the days chosen. According to reports, guests without IV will not be able to have access to any of the venues.