By Ebele Orakpo
Research/ innovation isthought to be the exclusive preserve of scientists but not anymore as Mr. Uduak Peters, an Arts (Painting) graduate from the University of Uyo, Akwa Ibom State has, through research, come up with a cheaper, more available alternative to painting materials.
Excerpts:
Motivation
According to Mr. Uduak Peters who holds a B.A(Painting) and M.F.A (Painting) in 2004 and 2012 respectively from the University of Uyo and on a Ph.D programme in Painting Technology, he observed that the "ever increasing cost of art materials and pigments for painting has discouraged many artists from practice," he decided to do something about it.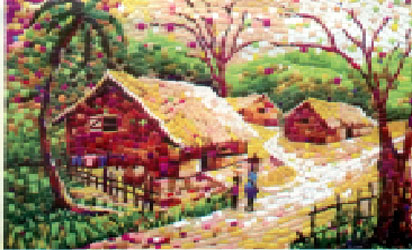 Using synthetic fingernails
"The development of collage with synthetic fingernails and its effectiveness in painting compositions is a research work that aims at seeking answers by way of improvisation of collage medium as a contemporary alternative choice for the artists, expanding the encyclopaedia of colour, and also evolving new material for painting.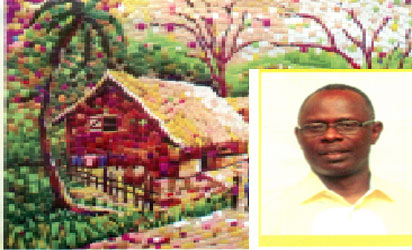 This addresses the adverse effect on the comparative cost of conventional art media and materials in Nigeria," said Peters.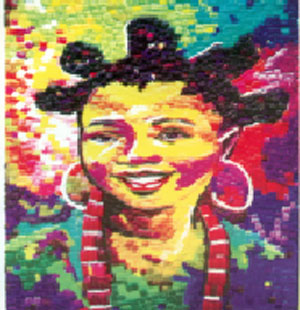 Generational shift Change, they say, is the only constant thing in life. "This innovation is believed to be a generational shift from the known convention of using pigments for painting to an unknown, which is today the norm.
The adoption of synthetic fingernails from the world of fashion and its introduction into the world of art as a medium of expression in painting, is considered a step in the right direction. It is a worthy endeavour, giving birth to exploration, inventiveness and discovery."
Subscribe for latest Videos