By Udeme Akpan
THE Nigerian National Petroleum Corporation (NNPC) may have started measures towards selling the nation's old refineries, as well as withdrawal of licences from inactive investors in the sector.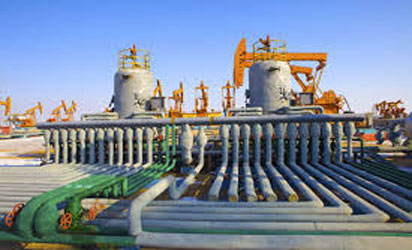 Mr. Joseph Akinlaja, Chairman, House of Representatives Committee on Petroleum Resources Downstream disclosed these at the 11th edition of Oil Trading and Logistics (OTL) Africa Downstream Week in Lagos yesterday.
He stated: "I am aware of plans to announce new investors for the nation's refineries; withdrawal of idle refining licenses from investors; and $400m part- payment to IOCs (International Oil Companies) to settle outstanding Joint-Venture cash call debts."
Akinlaja also said that the gas sector is experiencing a high demand underpinned by the growth of diverse demands (industrial, domestic, nuclear and power generation).
He stated: "The sector is re-positioning Nigeria from being among the top gas flaring countries in the world to being the most aggressive in gas utilization growth. "Robust growth in the last five years has delivered a rich gas sector portfolio that should generate significant income for the country in the future as well as fuel for the rapid industrialisation of the economy. I think these are progress that should be acknowledged."
But Akinlaja noted some shortcomings in the current fuel pricing regime when he stated: "NNPC needs to be run as a business so they must begin to move the market to a point where private sector operators are more involved. If the country achieves that, everybody will compete and have a longer term view of the market from an investment standpoint.
"When 50 per cent or more of products are being brought in by marketers, there will be more activity in the sector, jobs will be created and more taxes will be paid to the government."