By Egufe Yafugborhi
WARRI—NEGOTIA- TIONS to renew the expired Global Memorandum of Understanding, GMoU, between the operator of Oil Mining Lease, OML, 34, Nigeria Petroleum Development Company NPDC, its business partner, ND Western and about 27 host communities in Delta State, stalemated, penultimate Thursday, following the disagreement on the funding.
The last GMoU terminated first quarter of 2016, stalling release of funds and projects delivery by the operator to the communities, cutting across Ughelli North, Ughelli South and Udu Local Government Areas of the State. Reports said the communities insisted on having a clear share of production revenue from the OML 34 assets in their locality, but the Asset Management Team, AMT of operators  maintained that the idea of profit sharing was untenable.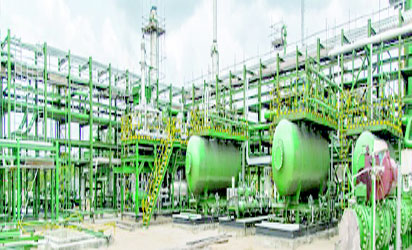 At the last meeting, immediate past Chairman of Otughievwen and Otota of Ukpedi, Chief Eric Sajini, who represented HRM Matthew Egbin, Ohwahwa I, the Okobaro of Ughievwen Kingdom, "A fixed percentage share is a win -win for communities and oil companies, such that whether production volumes go  up or down, oil prices rise or drop, nobody is shortchanged. In this age in the industry, given the level of stakeholders' awareness, we do not see why OML 34 operators should not concede to this option."
Opinion Leader, Ukpovwin community, Chief Efe Okowvurie, asserted that what the OML34 communities were asking for was not out of the blue, citing documentary evidences of the situation at Emu Ebendu, where Energia, a marginal field operator in Kwale area conceded 1.25 per cent of earnings to host communities in their current GMoU.
In his response, the Manager, Government, Community and Security, under the AMT, Mr. Sheidu, said the ENERGIA experience being cited by the communities was unsustainable under OML34, adding: "What you have there is a marginal field operator. NPDC is not part of the operations. It is completely different from the arrangement involving OML 34."
Sheidu, harping on the expired GMoU, which earmarked a yearly N106 million for 34 communities, proposed a yearly N80 million for five years for 27 communities.
Following the unresolved deliberations, the Delta state government as mediating party, through the state Ministry of Justice, suggested that AMT be given more time to justify its N80 m offer.
Head of the government team, which also included officials of the state Ministry for Oil and Gas, Omamuzo Erebe, said: "The communities have stated a position, citing instances and document backing. We will adjourn to give you time to come and justify whatever it is you are offering. Hopefully when we come again, we should be able to arrive at a mutually acceptable figure."