By Tare Youdeowei
BENIN CITY—THE Edo State University Iyamho, has commended the Edo State government over its efforts in making the university one of the best teaching and research institutions in the country.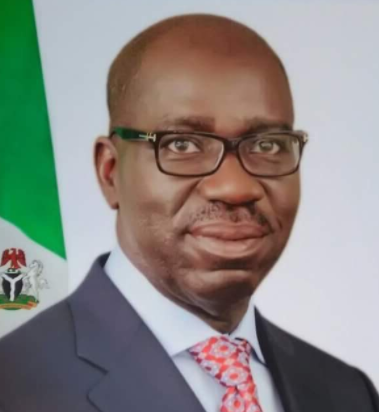 While disclosing plans for the 2017/2018 academic session, the university through its Vice Chancellor, Prof. Emmanuel Aluyor, said the university is blessed with the state of the art teaching facilities, which according to him will be utilized in inculcating knowledge into the students in the best interest of the nation.
The university which was established by the administration of governor Adams Oshiomhole is adjudged to be one of the leading teaching and research institution universities in the country and has been dedicated to finding solutions to big challenges and preparing students for leadership in a complex society.
The Vice Chancellor of the university, Prof. Emmanuel Aluyor, who further disclosed plans by the university to admit one hundred poor students from the three senatorial districts of the state in the new session, said " the state government is doing a lot to upgrade the university just like it is doing in other state universities and we are happy with the facilities available to us"
He stated further that "we have commenced processes for admission of students for the new session and I can tell you it has been very encouraging. We intend to give admission to one hundred indigent students from the three senatorial districts of the state. We believe that as academicians we should also service humanity.
"We are happy that the Edo state government is committed to ensuring that we have the best facilities for our students and the management team that we have here is committed in ensuring that these facilities are well utilized for the best of our students. Any student who graduated from here can compete with any other student from any university in the world.
"The university was established for everybody whether rich or poor and that is why we have recorded successes since its establishment," he stated.