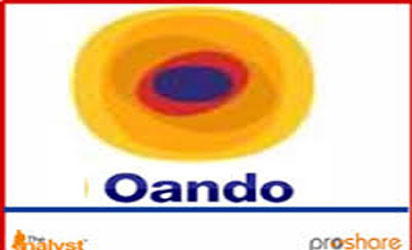 Oando
By Ediri Ejoh
OANDO Plc, yesterday, said it is set to expand the country's gas capacity, through its partnership with Rivers State government on completion and expansion of the 8.5 km natural gas distribution network in Port Harcourt Franchise Area.
A statement by the Head, Corporate Communications, Oando Plc, Alero Balogun, said this will be from the Above-Ground Installation (AGI) in Trans-Amadi to BUA Sugar Refineries.
According to her, the project is being executed by Central Horizon Gas Company (CHGC), a Special Purpose Vehicle (SPV) set up by Oando and the Rivers State government, which is focused on the rehabilitation, operation and expansion of the existing natural gas distribution network in Greater Port Harcourt City and the Trans-Amadi area.
The pipeline will boost BUA's productivity, provide substantial cost-savings, and open the state to a new wave of industrialization through natural gas utilisation.
She stated: "This expansion is on the back of Oando's agreement through its midstream subsidiary, Oando Gas & Power (OGP), with the Rivers State government to assume the operation and expansion of the states existing gas infrastructure in the greater Port Harcourt industrial areas.
"The objective was to find a qualified private sector partner to operate, rehabilitate and expand the state's gas distribution grid for the purpose of utilizing gas as a catalyst for industrial development in the state."