A REPORT recently released by Quantum Global Research, a global organisation tracking plans for Foreign Direct Investment, FDI, in various countries should worry all Nigerians.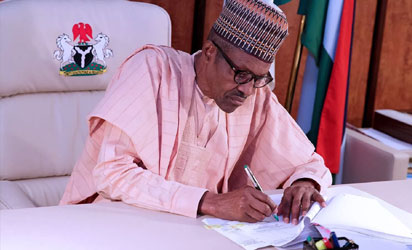 In its latest report on all countries on all the continents of the world, Nigeria is the only large economy which is not included in the 2018 investment plans.
Nigeria has fallen from its top spot in 2014 to the 19th investment destination in Africa. Nigeria, after rebasing the economy in 2013, was declared Africa's largest economy.
That was understandable given the fact that crude oil was priced at up to $110-145 in the previous three years and there seemed to be no end to the halcyon days. Consequently, Nigeria gained the top spot for FDI on the continent when the rush for oil and gas investments was on.
But since 2015, the world had become weary of investment in oil and gas in Nigeria and we have failed to diversify our economy to attract investment in other sectors.
The decline in FDI started in 2015 as the economy plunged into recession and the business community waited for a long time for the appropriate responses from the President Muhammadu Buhari administration without much green light.
Unless things change, the outlook for next year is the bleakest we shall be experiencing since oil started driving our economy. South Africa has regained the top spot as the continent's investment destination.
Even small African countries like Botswana, Burundi, Equatorial Guinea and medium economies like Egypt, Tunisia and Kenya, can confidently look forward to the influx of foreign investment. There might not be much for Nigeria unless we act fast.
We must pay heed to the frequent alarms being sounded by Vice President Yemi Osinbajo that oil can no longer be seen as the future of Nigeria's economy. The effort at diversification must now shift to an emergency gear.
We are convinced that the albeit improperly developed policy of giving out government business and economic institutions as concessions to qualified, competent and financially-capable private companies, whether local or foreign, will be of great help. Areas of interest include the transport, real estate, agriculture, tourism, power and service sectors.
It will not only reduce the amount we spend annually on recurrent needs, it will also enable us to channel more funds to social sectors such as education, health, water supply and others which are currently in great deficit.
We must invest a lot in the manpower upgrade of our young people, especially in the service sector. Above all, we must begin to respect pacts and obey court rulings. Without these, the lack of foreign investor confidence in our economy will never improve, and the FDI will never come.