The management of Kwesé Free Sports (KFS) says the crisis currently rocking the leadership of the Nigeria Basketball Federation (NBBF) would not in any way affect its sponsorship of the league.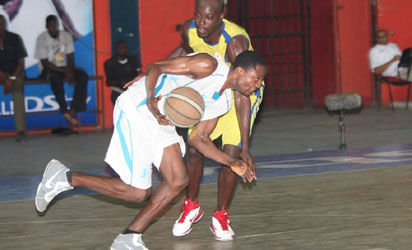 Kwesé Sports, Africa's first pan-African free-to-air channel, was announced as the new title sponsor of the Nigeria Men's Premier Basketball League on a five-year deal worth a total of $12 million earlier this year.
The sponsorship deal, which will span the 2017 to 2021 seasons, is at a license fee of $2.2 million per season for all NBBF events, including the Women's Premier Basketball League.
However, there has been a leadership crisis in the NBBF since the sports federation's elections, which many stakeholders fear might have negative impact on the sponsorship deal with Kwesé sports.
But the General Manager, Kwesé Free Sports, Chichi Nwoko said in Lagos that the crisis in the NBBF family has nothing to do with the company's sponsorship deal.
"We are not political in the sponsorship deal with NBBF," Nwokolo said, while responding to questions from journalists during the launch of Kwesé entertainment and sports television network, Kwese TV, in Nigeria on Thursday. "Kwesé Free Sports won't take a position on the crisis because we are strictly for the fans. Our sponsorship of basketball in Nigeria is not a deal with an individual, but the NBBF as a body. We are not dealing with one person."
Kwesé Sports sealed the $12 million sponsorship deal under the leadership of Tijani Umar as president of the NBBF before the election that produced Musa Kida.