By Favour Nnabugwu
NATIONAL Insurance Commission (NAICOM) said it is set to sanction any insurance company that charge inappropriate rate from 2018.
Commissioner for Insurance (CFI), Alhaji Mohammed Kari said the regulatory body will take strict measures against reckless rating in the name of competition.
The CFI insisted that insurance companies must charge sustainable premiums on all insurance policies from 2018.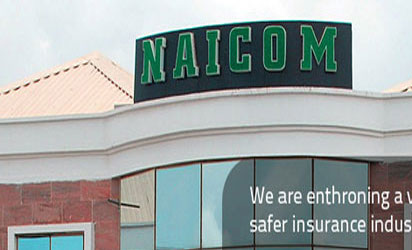 He faulted the claim of some operators that there is no such thing as rate cutting in the industry, adding that the leadership of the Nigerian Insurers Association (NIA) had approached the commission to intervene in the crisis currently bedeviling rating of insurance risks. "Operators are begging the Commission to assist them in controlling rate cutting."
From NAICOM investigations, some insurance companies are charging as low as 1 per cent and some 1.5 per cent or 2 per cent on comprehensive motor insurance rather than the 10 per cent recommended by the industry.   Some other companies offer up to 5 per cent and some 3 per cent premium on comprehensive auto insurance.
He noted that a lot of emphasis is now placed on premium generation rather than innovation.
Kari said, "Rate-cutting is an issue of concern to us as regulators, and the insured are watching us. We have to intervene and bring an end to this problem in the industry.
"Clients are expressing doubt on the ability of the industry to pay claims because of rate-cutting."
Subscribe for latest Videos