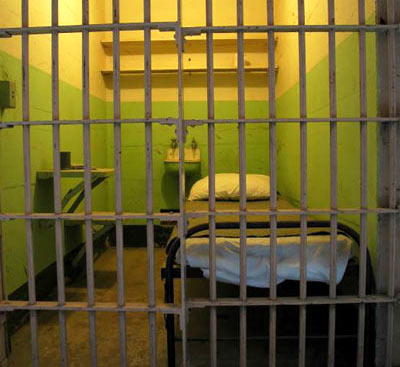 Prison
CASES of Nigerians languishing in prisons abroad are on the increase. Latest statistics revealed about 170,000 Nigerian citizens are rotting away in jails all over the world.
The figure reflects a sharp increase from that of 2012, which was estimated at 16, 300, including those on death row. Out of the 2012 figure, 6,000 were awaiting death penalties for drug-related offences, while 5,145 women were trapped after being trafficked. Another 3,719 were held in Canada, over 750 were in British jails, 700 in China, 500 in India and 96 in Indonesia, out of which 23 were on death row. Others were held in Malaysian and Singaporean prisons.
Most of the current 170,000 are serving terms for drug and human trafficking and sundry immigration offences.
Patriotic Citizens Initiative, PCI, a civil society group, mid-last year raised an alarm over the ordeal of Nigerians in jails overseas. The group charged the Federal Government to investigate allegations of mysterious deaths and "organ harvesting" of Nigerians in Chinese prisons,  where about 8,000 were incarcerated for drug trafficking, immigration, smuggling and other offences. The majority were victims of shoddy investigation and alleged trumped-up charges. About 40 Nigerians are executed, especially in Asia, annually.
PCI's reaction was based on a plethora of distress calls received from those serving terms in prisons. They claimed Nigerian inmates disappeared in manners suggestive of extra-judicial killings carried out by Chinese prison officials. There were other allegations of slave labour, denial of access to medical treatments and other human rights violations.
Nigerian youths migrate in droves to foreign countries for economic reasons. Our poorly-developed labour market, coupled with a growing army of about 40 million unemployed youths and an economic downturn prompt the exodus. Some were lured into drug and human trafficking with juicy offers. A majority still embark on dangerous journeys despite repeated warnings.
The Federal Government should not be insensitive to the plight of its citizens imprisoned in foreign countries. The Presidency should set up an inter-agency delegation to visit these countries to properly investigate some of the allegations and ensure our citizens are given justice. The office of the Senior Special Assistant to the President on Foreign Affairs and the Diaspora should convene a stakeholders' meeting on the plight of Nigerian prisoners abroad. Both chambers of the National Assembly should also intervene with a view to finding solutions to the problem.
It is demeaning to our image to just abandon our citizens in foreign jails when they are being maliciously victimised. We must create opportunities for young Nigerians to fulfil their dreams within our country. Nigeria has what it takes to make its people happier in their own country.