By Johnbosco Agbakwuru
ABUJA—GOVERNOR Abubakar Badaru of Jigawa State said, yesterday, there was no truth in alleged impeachment move against him by the state House of Assembly, saying he shared the same vision with members of the House.
Badaru, who disclosed this while fielding questions from the State House correspondents after a closed-door meeting with President Muhammadu Buhari at the Presidential Villa, Abuja, denied that he had issues with the members of the House of Assembly.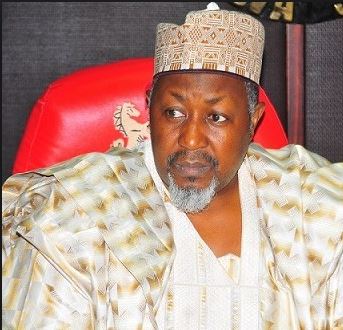 He said:  That is not true (impeachment plot), I believe there was some misunderstanding on that report. Even yesterday (Sunday), I was there the whole day and there was no such issue."
On his relationship with the State House of Assembly, the governor said: "It is really very good. It is a very good relationship, we work together.
''The idea is to impact on the lives of the people to support the common man and we share the same vision in trying to create a sustainable economy for the state and trying to support our people to be out of poverty and to create more employment.  We share the same vision with them so I don't believe there is a problem."
On his meeting with President Buhari, the governor said:  "It is really in relation to the diversification of the economy to non oil dependence."