By Emeka Anaeto & Babajide Komolafe, reporting from Washington DC
The International Monetary Fund, IMF, yesterday, warned Nigeria and other low income countries against the dangers of reliance on foreign borrowings.
Data by the Nigeria Bureau of Statistics, NBS, indicates the country's increased exposure to foreign loans, which rose by 40 percent to $15.047 billion as at September 2017 from $10.718 billion in 2015.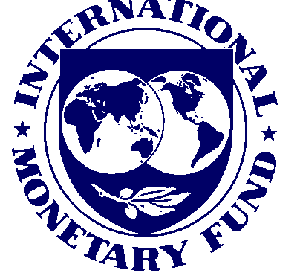 Financial Counsellor and Director, Monetary and Capital Markets Department, IMF, Tobias Andrian gave this warning while speaking at a press briefing on the Global Financial Stability Report released at the World Bank/IMF Annual Meetings in Washington D.C.
He warned that greater reliance on foreign borrowing may at some point become a vulnerability to the economies of Nigeria and other low income countries.
Andrian noted that portfolio inflow to emerging economies is expected to hit $300 billion in 2017, with Nigeria and other low income countries benefiting from easy financial conditions by expanding their access to international bond markets, adding that this is expected to further support growth prospects in these countries.
He said: "Borrowing by governments, households and companies (not including banks) in the so-called Group of 20 exceeds $135 trillion, equivalent to about 235 per cent of their combined gross domestic product. Despite low interest rates, debt servicing burdens have risen in several economies. And while borrowing has helped the recovery, it has also created new financial risks."
IMF commends FG on infrastructure gap reduction
Meanwhile, the IMF has commended the efforts by the Federal Government to reduce infrastructure gap in the country.
Giving this commendation, in an interview on the sidelines of the launch of the fund's Fiscal Monitor, at the ongoing World Bank/IMF Annual Meetings in Washington DC, Assistant Director, Fiscal Affairs Department, IMF, Mrs. Catherine Pattillo, said: "There is a need for urgent actions to front-load fiscal consolidation through mobilising more non-oil revenue."
In another development, the World Bank yesterday said that economic activities in the   Sub-Saharan Africa will growth at 2.4 per cent this year, up from 1.3 per cent in 2016 but lower than 2.6 per cent projected in April for the region.
The projection was contained in the new  Africa's Pulse, a bi-annual analysis of the state of African economies conducted by the World Bank released yesterday.