By Ediri Ejoh & Oluchukwu Nkenta
THE management of Ikeja Electric has signed a Memorandum of Understanding (MoU) with Mojec International, a local meter manufacturing firm, for the supply of 2,055 Distribution Transformer (DT) Meters.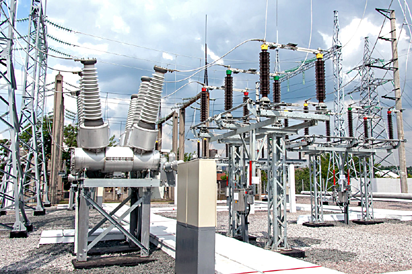 Chief Executive Officer, IE, Mr. Anthony Youdeowei, said over N570 million was spent for the purchase of the meters, adding that this was a further demonstration of the company's commitment to ensure a positive turnaround in the experience of consumers.
Youdeowei, who was represented by Mrs. Olawunmi Olukoju, the company's Chief Finance Officer, said energy accountability has been a major bane in Nigeria's power sector.
His word: "It is necessary that we continue to invest and commit resources to improve our capacity to meter, correctly and fairly, the consumption patterns of as many customers as we can.
"Our resolve to meter every customer is unwavering and as such we continue to invest huge sums not only to deliberately strengthen the network but to also sustain our meter roll out plan. Our current strategy of metering commercial points is crucial as it allows us to accurately determine the amount of energy consumed on a feeder by feeder basis. After careful consideration, using our estimated billing methodology, customers get a more transparent, fair and accurate bill."
The Ikeja Electric boss noted that the company was proud to partner with Mojec, a local manufacturer that had proved its worth as far as meter was concerned, adding that the partnership would also enable the company achieve its metering target.
In his remark, Chief Executive Officer, Mojec, Mrs. Chantelle Abdul, said over 200 distribution transformer meters have already been supplied to the company out of 2,055 required by the MoU.
She noted that metering of consumers and transformers were capital intensive, adding that Distribution Companies (DISCOs) alone could not meet up targets without the assistance of the Federal Government, Central Bank of Nigeria (CBN) and commercial banks. She pledged to fulfil their part of the agreement, adding that it was the first time the company was partnering with DISCOs on mass meter production.