The fight against quackery, impostors and all irregularities in the Nigerian IT industry is getting the expected results as the Federal Government has, again, thrown its weight behind the continuous committed efforts of the Computer Professionals Registration   Council of Nigeria, CPN, to bring the culprits to book.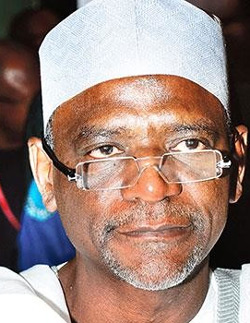 Without mincing words, the Minister of Education, Adamu Adamu who made the remarks recently during the inauguration of the 2017/2019 Council members of CPN noted that government  was conscious of CPN  efforts at enforcing the Act by making it mandatory for all individuals and corporate organizations that are practicing Information Technology in Nigeria to register with CPN.
Commending the efforts of the Registrar/Secretary to the Council, Mr. Alwell Achumba and the Chairman and President of the Council, Prof. Charles Uwadia to sustain the tempo of the successes achieved, he said that the global practice is for professionals to regulate their profession properly in order to ensure standards and best practices.
Warning that individuals and corporate organizations that practice IT must to register with, CPN,  he noted that the government would not leave any stone unturned in making Nigeria an IT capable economy.
"CPN has aligned with this vision through various programmes and activities geared towards making the vision a reality.
"As a Council, you are enjoined to come up with initiatives that will help government achieve this   set objectives of making Nigeria a giant IT compliant economy.
"You are enjoined to partner with the government at ensuring that we turn our new generation generations of youths that are properly equipped with IT knowledge and skills and positioned for global competitiveness.
"I congratulate you on the success you have achieved and seize this opportunity to advise that the new Council to improve and sustain the tempo of your current success. We shall continue to work hand in hand with you to improve the quality of our people", the Minister assured.
Reminding the CPN Council members that the nations' expectation was high, he was optimistic saying that CPN has competent hands to face the challenge of regulating the fastest developing profession in the world.
As as the agency of the Government established to control and regulate the practice of Information Technology profession in Nigeria, the role of CPN in the scheme of developmental goals of government, according to the education Minister cannot be over-emphasized.