By Dayo Johnson
HUMAN rights lawyer, Femi Falana, SAN, yesterday, called on the Nigerian Bar Association, NBA, to expose corrupt judges in the country if it is committed to the eradication of judicial corruption.
Falana spoke in Akure at a two-day annual seminar of Chief Judges in the South-West where he delivered a paper entitled Access to Justice: Socio-Cultural, Economic and Geographic limitation Thereto- A critique.
According to him, "lf the NBA is committed to the eradication of judicial corruption, it has the capacity to do so. With 120 branches spread across the country, the NBA can police judges, lawyers and court officials with a view to stamping out corrupt practices. Because the NBA was condemning corruption without adopting any concrete measure to stop it, the security and anti-graft agencies recently seized the initiative and arrested judges in the dead of the night to the eternal embarrassment of the legal profession.
"To prevent any further embarrassment of our judges, the NBA and the NJC ought to adopt an inbuilt mechanism for exterminating the menace of corruption from the bar and bench."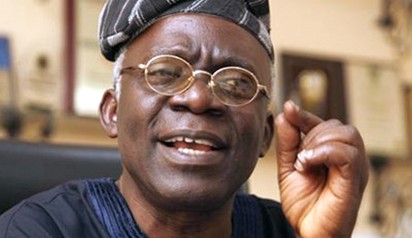 Calling on the NBA to name and isolate the corrupt judges in the country, Falana pointed out that "not all judges are corrupt but those that corrupt should be named, exposed and isolated and not lumped with innocent judges."
"Lawyers know all the corrupt judges and court officials. The information is freely circulated among lawyers. Members of the public also know judges who collect money from them either directly or through lawyers or court clerks", he said.
Falana also regretted that judges and lawyers have refused to take advantage of the relevant adjectival and procedural laws to prevent the denial of access to justice to disadvantaged and vulnerable people in the society.
His words: "We need judges who are prepared to insist that their hands cannot be tied by unjust laws to do injustice even if the heavens would fall. lt is not sufficient for our judges to quote Lord Denning with relish. our judges must emulate him by ensuring that the gates of our courts are flung open to citizens with genuine grievances."
He charged lawyers to "challenge other obnoxious laws and legal principles which have denied the Nigerian people access to justice."