The Edo State Government has condemned the attack on the Headmaster of Uwa Primary School, Mr. S. I. Imafidon, assuring the school and residents in the area that the state is on top of the situation.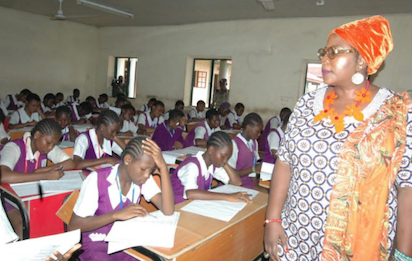 The Special Adviser to the Governor on Basic Education and Sole Administrator, State Universal Basic Education Board (SUBEB), Dr. Joan Osa Oviawe, said this in response to the attack on the headmaster by some hoodlums at the school premises on First East Circular Road in Benin City, the state capital.
It was gathered that some hoodlums invaded the school premises and attacked the headmaster, an incident which caused panic among students and teachers.
Dr Osa Oviawe said that two suspects have been arrested in relation to the attack, adding that they are currently being held at the Esigie Police station.
According to her, "The situation has been contained. Two persons suspected to be part of those who attacked the headmaster have been arrested. The headmaster was taken to the Specialist Hospital and he has been treated."
Noting that the state is keen on ensuring that school premises are safe for learning, she said, "We want to assure the pupils and their parents that we are on top of the situation. Normalcy has returned to the school and we are working to ensure that the situation remains that way."