By Chimaobi Nwaiwu
Ahead of November 18, 2017 Anambra governorship election, Northern Christians in the State under the aegis of Northern Christian Forum, NCF, called on politicians contesting the seat of the governor of the state to furnish them with their manifestos for assessment, and also include them in their scheme of activities.
NCF regretted that they have existed for over twenty years and have been participating in the development of the state but that unfortunately successive governments in the state neglected and continued to marginalise them in politics and other welfare packages.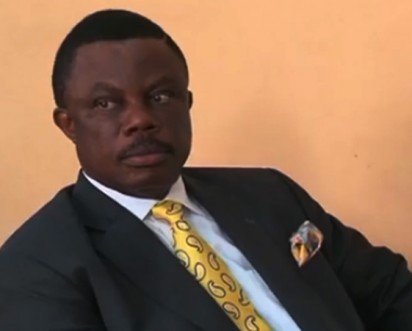 President of the NCF, Mr Averson Andrew disclosed this yesterday in Nnewi when he spoke with select newsmen in the industrial town.
He said that the forum with more than 20,000 members in all the twenty one council areas of the State drawn from the former nineteen core Northern States and some States in the South-South of the federation resident in Anambra deserved some level of attention because of its numerical strength and contribution to economic and political growth of the State.
"The forum in Anambra is non violent, non political. It promotes peace, unity, progress and love in services of God and humanity. It helps all levels of government in ensuring a sustainable and vibrant socio-economic development. It will be a good thing for government to partner with this well aimed non-governmental organization to enable it (government) implement its well oriented and progressive agenda for the people of the State and the country at large.
"We have the numerical strength to change the election result for any candidate who endears himself to us and will be ready to work with us during and after the election, ignoring us by any candidate is at such candidates peril."
The state government recognizes our Moslem brothers without carrying we the Christians along. We are prepared to play a key role in the forthcoming governorship election in the State as part of our resolve to contribute to sustainable development of Anambra State.
"We want to play a key role in this election and we expect candidates to meet us and show us their agenda, and manifestos which we expect will favour every segment of society. "We are a force to be reckoned with. In other areas like Lagos State and some Northern States, Igbo are made commissioners and are given other appointments in the government, that is what we expect in Anambra state."