By Emma Ujah, Abuja Bureau Chief & Emmanuel Elebeke
THE newly established Development Bank of Nigeria (DBN) will not collapse like others before it, the Managing Director (MD), Mr. Tony Okpanachi, has said.
Okpanachi who spoke in Abuja, yesterday, during plenary on Access to Finance at the on-going Nigeria Economic Summit (NESG), said a time-tested and internationally proven business model has been designed by the bank to prevent it from collapsing like many others before it.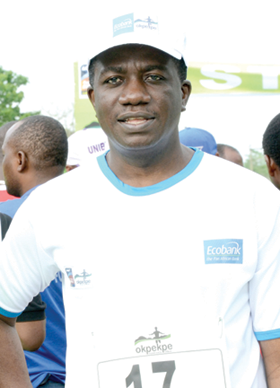 His words, "If you want to run a sustainable business, you can't run away from the micro environment that you have, and DBN is set to run a sustainable business. We are trying to avoid the mistakes of the past, where you come out with intervention funds they dry up, but there's no sustainability. One of the key things DBN is doing differently to run a sustainable business over time.
"If you look at that segment, the micro for example, how are they being served in terms of debt equity? Most of the microfinance institutions basically focus on micro and learn the act of lending to micro businesses. They've perfected the interaction, they know the business is to lend to them but they have major issue with funding. They have capacity issues in terms of funding so while they have those customers, a lot of the people come in trying to get money through them but they don't have the capacity."