THE outcome of the recent 2017 fifth Monetary Policy Committee, MPC, meeting of the Central Bank of Nigeria, CBN, was not surprising. The Committee voted to leave all policy rates unchanged (by a vote of six to one), with the Monetary Policy Rate, MPR, at 14%, the Cash Reserve Ratio, CRR, at 22.5% and Liquidity Ratio at 30%.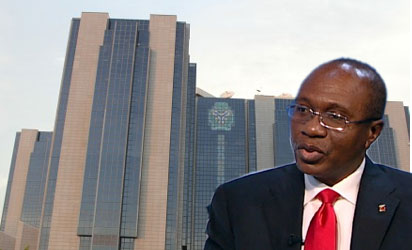 However, a few observers, while also expecting a no-change outcome, pre-emptively urged the MPC to bring down the rates. By so doing, they argued, economic recovery would be helped with the injection of more liquidity from the financial sector into the economy.
But in arriving at its decision, the Committee considered the positive, albeit, fragile growth (+0.55%) recorded in the second quarter 2017. Given the fragility of the growth, the Committee stressed the importance of more time for an appropriate complementary monetary and fiscal policy to boost growth momentum in the economy.
We agree with the Committee's recommendation that government expenditure be directed at the growth/employment-stimulating sectors such as agriculture, infrastructure, mining and transportation, which currently are weak and require fiscal support to regain traction.
Its decision to hold the benchmark rate constant was also hinged on the need to ensure sustained price and foreign exchange stability as a snag on these variables could have a detrimental impact on economic stability. The price stability agenda of the CBN is looking bright with the retention of the rates since stability in the foreign exchange market has largely tamed inflationary pressures.
In our view, the hawkish policy stance of the Federal Reserve Bank of the United States is a likely risk as there is a high likelihood of a rate hike in December, which might spur capital flight from the Nigerian economy. The Committee, however, noted that it will continue to implement policies that will boost foreign investors' confidence in the country. Therefore, we expect a close watch on the international financial market for any need for a rate adjustment in the next one or two MPC meetings.
The MPC Committee had explained that clarity on the evolution of key macroeconomic variables such as economic growth, exchange rate, inflation and budget implementation will become evident in the first quarter of 2018 which will most likely form the basis for a shift in the current monetary stance.
Thus, at the conclusion of the final MPC meeting for the year (in November), we believe the Committee may maintain the status quo as members consider inflationary pressures and a likely rate hike in the US.
In the interim however, we call on the Federal Government to speed up implementation of the 2017 capital expenditure budget to boost aggregate employment and demand, which would, in turn, stimulate further recovery from recession.