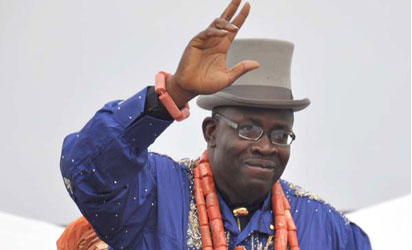 Gov Dickson
FORMER Attorney-General and Commissioner for Justice in Bayelsa State, Mr. Francis Egele, SAN, has urged Governor Seriake Dickson to ensure that judges are appointed in the state before the end of his administration.
Egele, made the call in his address during a ceremony in Yenagoa to mark the official opening of the Bayelsa State 2017/2018 legal year, noting that the last time a judge was appointed in the state was 12 years ago, adding that some other states had within the period appointed over eight to 10 judges.
He pointed out that the executive arm of government could not be absolved of blame for the state's inability to appoint judges because according to him, the executive arm has not been able to comply with the stipulations of providing befitting cars, accommodation and library for any judge that is to be appointed as required by the National Judicial Council, NJC.
The former Attorney General, who advocated for capacity building for judges and members of the Bar in the state, disclosed that the NJC has again offered Bayelsa two chances for the appointment of judges and it would expire in December this year or January 2018 and appealed to the Dickson-led administration not to allow the state miss the opportunity on account of lack of funds and facilities.
Egele said: "I crave the indulgence of the governor to ensure that, for the first time, this administration joins the league of administrations that have made it possible for the appointment of judges. I am privy to the fact that since 2012, the governor has proposed the building of judges and magistrates' quarters."