A legal practitioner in Anambra State,Barrister Henry Olisa Ogbogu, has revealed that the people of the state, the electorate have confidence in Dr.  Tony Nwoye, governorship candidate of the All Progressives Congress, APC, more than any other candidate.
Ogbogu, who spoke to newsmen at the APC Governorship Campaign flag-off, Friday, at Onitsha, also thanked President Muhammadu Buhari, national leadership of APC, for their total support to Nwoye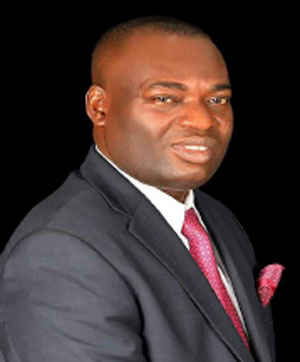 "The turn out at the event is an indication that the people of Ananbra State, particularly the electorate have chosen Nwoye as their next governor and would vote en masse for APC at the forthcoming governorship election in the state".
Ogbogu, said " the reason why the people of Anambra are supporting   Nwoye is clear, the Anambarians have decided to align with the government at the centre, as the panacea to remedy the marginalistion of  the state".
The lawyer further assured   the people that Nwoye, being a man of proven integrity and an impeccable character  with a visionary leadership, the people should expect good governance and quality leadership from his government.