By Bartholomew Madukwe
FORMER President of Nigerian Bar Association, NBA, Dr. Olisa Agbakoba, SAN, has called on National Assembly to withdraw the Non-Governmental Organisation, NGO, Bill, saying it is unnecessary.
Agbakoba made the call in a letter entitled, "A Bill to Regulate NGOs in Nigeria is Unnecessary," dated October 3, 2017 addressed to the Senate President, Bukola Saraki and Speaker House of Representatives, Yakubu Dogora.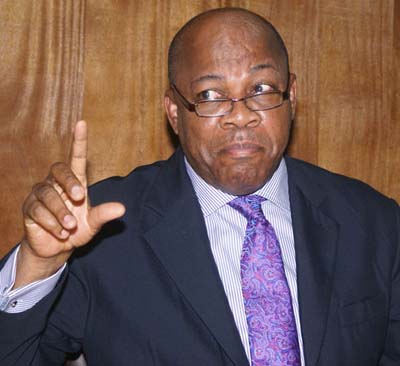 The letter read: "We in the Civil Society Movement note that 'a Bill for an Act to provide for the Establishment of the Non-Governmental Organisations Regulatory Commission for the Supervision, Coordination and Monitoring of Non-Governmental Organizations, Civil Society Organisations etc. in Nigeria has been laid before parliament and sponsored by Deputy Majority Leader of the House of Representatives, Umar Buba Jubril.
"Civil Society is concerned by the implication of this bill and can see no reason for its proposed enactment as there is a plethora of laws on our statute books regulating activities of NGOs in Nigeria.
"The growing perception is that the bill is an attempt to proscribe some NGOs in Nigeria. I am shocked that 18 years after defeating the military and enthroning democracy; civil society still has to fight to exist in a democracy. I urge the National Assembly to withdraw the bill."