By Davies Iheamnachor
PORT HAR-COURT—All Progressives Congress, APC, and Peoples Democratic Party, PDP, in Rivers State are again at each others' throat over the activities of the Special Anti-Robbery Squad, SARS, of the state Police Command and its commander, CSP Akin Fakorede, with accusations and counter accusations.
APC accused the PDP and Governor Nyesom Wike of funding protests against SARS and calling for the removal of Fakorede in order to destabilise the security formation of the state ahead of the 2019 elections.
The PDP on its part, alleged that the APC was providing cover for Fakorede, adding that the party (APC) was using Fakorede and SARS to cause unrest in the state as the 2019 election approaches.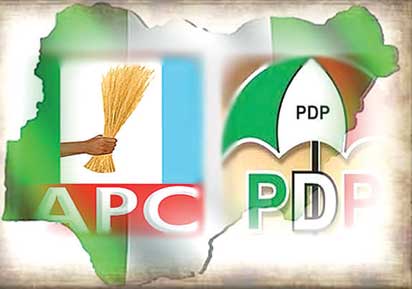 Weekend, a group of youths protested against the operations of SARS in the state, noting that the security outfit of the state police command was involved in illegal activities.
The protesters called for the immediate redeployment of the SARS Commander,  Fakorede, claiming that he was incapable of checking and controlling the activities of his men.
In a statement, yesterday, the APC  Publicity Secretary, Mr Chris Finebone, noted that protesters were paid and sponsored by the state government, adding that the target was to politicise the security of the state.
Finebone said: "The hired yourhs were covered by the full complements of Port Harcourt Government House Press Corp, confirming the suspicion that it was  Wike that was the architect and executioner of the project in his sustained bid to politicise security in Rivers State ahead of the 2019 general election.
"The APC will like to emphasise that the singular crime of Fakorede against Wike was that the SARS Commander rejected every move by the governor to bribe him."
Meanwhile, the Publicity Secretary of PDP, Mr. Samuel Nwanosike, described the allegations by the APC as false, adding that the statement was to devalue the complaints by the people of the state against SARS.
Nwanosike said that  Wike did not give any form of support to the protesters, adding that the protesters were citizens of the state who were not satisfied with the activities of SARS, noting  that the APC was providing cover for Fakorede and SARS to carry out their illegal activities in the state, as the people of the state were being molested, killed and arrested unlawfully by the security outfit.