By Emmanuel Aziken, Political Editor
Erstwhile governor of Jigawa State, Alhaji Sule Lamido, has formally declared his interest for 2019 presidential ticket of the Peoples Democratic Party, PDP, saying the onus is on the party to salvage the country from the rot it has currently found itself in the comity of nations.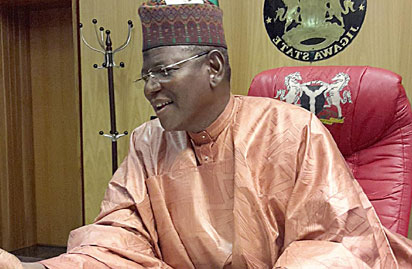 Lamido, in a letter to PDP members, said he might not be the only qualified person, but that he was offering himself at the vanguard of the move to lead the country back to its rightful position in the comity of nations.
Lamido's declaration follows the move by Governor Ayodele Fayose of Ekiti State, who in his declaration lamented that no person from the north had shown interest in the presidential ticket of the party.
In his letter, Lamido said: "Today, 57 years after the independence of our dear country, can we in all sincerity claim to have achieved the dream of our founding fathers? Where did we fail and from where did we begin to fail? Nigeria with its natural endowment and human capacity cannot be forgiven for being otherwise. We cannot even demonstrate our ability and capacity to meet domestic, regional and global challenges which currently seem to overwhelm us.
"The PDP will and must lead the nation back into a bright, progressive, and innovative future," the letter reads.
Subscribe for latest Videos