By Oboh Agbonkhese
IGWEBUIKE Ndi-Imo Network, otherwise known as Imo Network Group, ING, has said 2019 elections will not be for politicians alone, as technocrats, successful businessmen and women, and people that have made success of life and have common sense will be involved.
The non-partisan organisation made the declaration at a breakfast meeting in Lagos, where its Global Administrator, Mr. Francis Chilaka, said Imo State had no lasting legacies from governors apart from late Sam Mbakwe's achievements.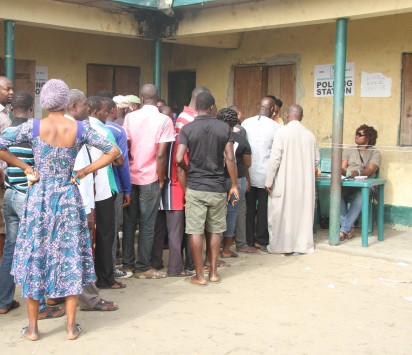 According to Mr. Chilaka, "no governor in Imo State has succeeded in imposing a successor. 2019 will not be different, as we are working to ensure that the governor that will emerge will run a credible, accountable, qualitative and all-purpose government, irrespective of political party."
He added that the group was already in Gambia, UK, USA and Canada, all geared towards ensuring that Imo State is rescued from bad leadership in 2019.
Also speaking at the event, Founder of ING and chairman, Board of Trustees, Mr. Chinenye Ezumoha, said: "The serious disconnect between government and the people of Imo State has resulted in unemployment, neglect, hunger, and deceit is responsible."
Other dignitaries at the ING meeting were Mrs Lonita Ejesi, Chief Tony Ohakwe, who promised to use his grassroots network for ING's vision, and Dr. Patrick Ohia, who said a philanthropist cannot be a credible leader, as he would want followers to be in want so he can be the giver, noting that "it is a personality issue."