By Dennis Udoma
UYO—Two Brigade, Nigerian Army, Uyo, Akwa Ibom State, has commenced Operation Crocodile Smile II in the state.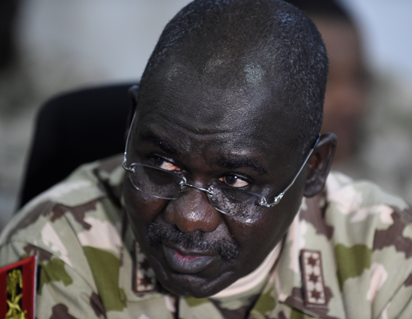 The exercise is in line with the training directive from the 6 Division Nigerian Army, Port Harcourt, Rivers State, and will end on October 28, 2017. It is to avail the troops of the opportunity to sharpen their skills in the conduct of land- based and joint riverine operations.
The troops will also benefit from other trainings such as importance of equipment handling and maintenance, inter-service/inter-agency cooperation, application of the Nigerian Army Code of Conduct, adherence to rules of engagement and fundamental human rights as well as civil military cooperation.
The Brigade, in a statement in Uyo, by the Assistant Director of Public Relations, Major Shuaib Umar said, "In line with the 6 Division Nigerian Army's Training Directive for the Year 2017, troops of 2 Brigade Nigerian Army, Uyo will be participating in this year's Exercise CROCODILE SMILE II, which will be conducted from 7 – 28 October 2017 within the 2 Brigade Area of responsibility."